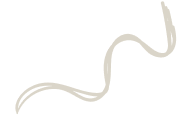 Blogs
A beginner's guide to buying your first boat
30/09/2022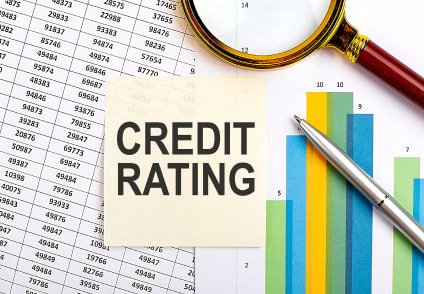 Buying A Boat First Time in New Zealand
​Buying your first boat and taking out your first boat loan in NZ has become much safer in recent years, although there are still risks. The biggest of which is fraud. Unlike vehicles that have a registration recording ownership details and vehicle details – boats do not have this.
Trailers do, but in most cases, the trailer value is a tenth of that of the boat and does not record the hull year, make, model, serial number or engine details.
Importance of a broker while opting for boat finance in New Zealand
This opens the public up to stolen boats being sold on and when buying sight unseen – making it much easier for private sellers to disappear once receiving funds. Because of this – working with a broker who runs every check possible from the 
first time boat owner checklist
 is the safest way to go.
​
Once you are approved and have finalised the boat you want, we will work with the vendor to get all the details for the hull, outboard and trailer. The vendor's ID will be obtained and matched against the owner of the trailer, in addition to ensuring that the assets are freehold, based on the serial and registration details provided.
So once the above is checked off and sorted, the rest of the risks come down to the boat itself. We are quite lucky in NZ that we have a great selection of established quality brands from your aluminium Surtees, Extreme and Stabicraft to longstanding Fibreglass brands such as 
Rayglass
, 
Buccaneer
 and 
Haines Hunter
.
Going with a well-established brand is certainly a good decision for first boat buyers that want a hull with a history of stability and quality.​
Eliminating Risks while Applying for Boat Financing in New Zealand
All brands have their own quirks, pros and cons
 – it will just come down to what you are after in a boat. Do you prefer a boat that prefers stability over all else, safety or is the most important part to you – how good it looks on the trailer and how it makes you feel driving it?Everybody is different and at Nobilo Finance we don't judge, we will help provide feedback we receive from other clients on their purchases, as well as our experience on our own boats and sea trials.Whilst trailer boats are much safer to purchase for your first boat, some people want to take the plunge straight into a yacht or launch. The biggest risk you will face here is typically the age of the boat and the state of the hull.Where possible, you will always want an out of water survey, in most cases, your insurer will request this in order to cover you as well – depending on the age of the boat.We would certainly not recommend this type of boat for your first purchase due to the risks involved as well as the experience needed in handling larger boats in and out of marinas and general handling in tighter spaces.
Also Read: Finance jargons decoded for the average Joe
​
Is it best to get approved for boat finance in NZ before searching for a boat? Definitely. We can work with you to have you approved based on your budget, then as you find boats and send us the listings for what you are after – we can either just get them approved, or if you would like feedback on that particular brand/size/outboard etc. We can pass on what we have personally experienced and the experiences of our existing clients.
​
How Can Nobilo Finance Help in Boat Financing in New Zealand
​At Nobilo Finance we are not just here to set up your new boat loan, but to help you throughout the term as well as assist with any future finance you may need. Many of our clients we have helped form their first dinghy to their family trailer boats or launches.
Just remember – go big or go home doesn't always apply to boats, sometimes you are better to start small, and make sure you don't get seasick! Then upgrade your boat over the years as your needs change.
Also Read: Easy steps to fixing a bad credit score
Some of the best fish we've seen our clients catch have been from inflatable or surfcasting, whilst some of the families that make the most of water sports do so with a 5M fibreglass and outboard before upgrading to a large jet engine ski boat.
We work with multiple lenders to find the best package for the boat you are after, but many lenders do not like to go near boats – if you have dented or bad credit, you will be exposed to a much higher interest rate compared to having clean credit.
​
Being a luxury asset, lenders need to know paying the boat loan is a priority for you and it won't just be dumped and left to go into default, as people that do that are what's caused an exodus in the market from the marine lending space and increased rates based on the asset class.
Author
​Sam has a passion for finance and helping clients, stemming from his own love of responsible lending and hearing of the joy a new asset or working capital can bring to you.